Guest / Concierge Services
Here at Alpha Vacations, we want to make sure that you are as comfortable as possible during your stay. We are constantly adding or changing our services that we provide. Please contact our office for more information on our current services!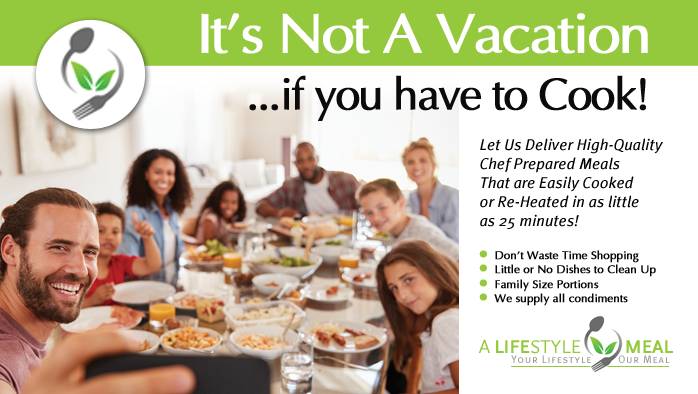 Simply click on the banner above to have chef quality food delivered for your arrival!


Due to our commitment in providing a stress & worry-free vacation, we have now begun offering the following services:
Please contact us at: +1 (863) 438-5705 for more information!

Travel Insurance via CSA Travel Protection
Vacation Rental Insurance is now available with your reservation. Vacation Rental Insurance provides coverage for prepaid, nonrefundable expenses due to certain unforeseeable circumstances that may jeopardize your vacation investment and force you to incur unplanned expenses. We strongly recommend you purchase this valuable protection. Contact our office to find out more, or contact CSA at (866) 999-4018 with specific coverage questions. The insurance may cover any of the following:
Trip Cancellation/Interruptions/Delays
Baggage Issues/Delays
Emergency Assistance & Transportation (Medical & Dental)
Travel Accidents
Rental Car Damage (& 24-Hour Roadside Assistance)
Identity Theft Resolution Services for up to 6 months after your departure! (US-only)
Vacation Rental Damage Protection (Damage Waiver) via CSA Travel Protection
As a part of your stay, you may purchase a Vacation Rental Damage Protection plan designed to cover unintentional damages to the rental unit interior that occur during your stay provided they are disclosed to management prior to check-out. If, during your stay at one of our rental properties, an insured person causes any damage to real or personal property of the unit as a result of inadvertent acts or omissions, the Insurer will reimburse the Insured for the cost of repair or replacement of such property up to a maximum benefit of
$3,000
. Certain terms and conditions apply. Full details of the Vacation Rental Damage coverage are contained in the Description of Coverage or Insurance Policy (www.vacationrentalinsurance.com/g20vrd). The Vacation Rental Damage Protection can be purchased up to, and including at, check-in.
You can relax without worrying about the kids (or anyone else) making a mess at your expense!
As long as you tell us what happened, you won't be liable for the damage!